ABOUT
At The Laliberte Center, we are interested in the psychological well-being of men, women and children. Our fully qualified professional psychologists offer evidence-based cognitive behavioural treatments and support to nurture a person's innate ability to achieve a better and healthier life.

The tailored programmes we provide at The Laliberte Center draw from the latest research in psychology, neuroscience, meditation and hypnosis available today. We believe that all individuals have enormous potential for growth and a strong ability to overcome difficulties with the right kind of support and assistance. Our treatments offer clients the opportunity to learn skills that will enable them to 'pace' or 'tune' their lives in healthier ways, towards new, more desirable directions and life paths.

Many of our bespoke training sessions and workshops utilise the peaceful countryside of the southern tip of Spain where our center is located as an important point of departure. We believe that nature plays a vital role in the psychological health and well-being of an individual and encourage treatments that incorporate the outdoor environment and physical activity wherever possible, if desired.

We offer treatments in English, Spanish and Norwegian/Swedish.
---
OUR FOUNDER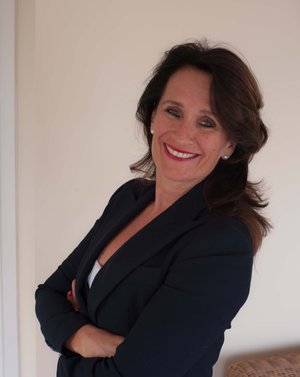 The Laliberte Center was founded by Kari Laliberte, a licensed psychologist who firmly believes that all individuals have enormous potential for mental well-being, growth and harmony.

Kari Laliberte, MA, received her certificate in Psychology with a focus on Cognitive Behavioural Therapy from the University of Malaga and holds three additional Masters of Psychology in; Child and Adolescent Intervention, Counselling and Intervention in Emergencies and Catastrophes, and Health Psychology from the International University of Valencia (2018). Kari has a Certificate in Hypnosis and has trained under the Full Professor, Antonio Hernández Mendo at the University of Malaga in order to incorporate guided meditation into her psychological practice. Kari has received an accredited qualification in London in EMDR, approved by the EMDR International Association and (EMDRIA) and EMDR-Europe Association (EMDR-E).

Kari Laliberte has ten years of practical experience and training in child early intervention, notably with a focus on children and families affected by autism and learning disabilities, working closely with a team of child psychologists at APRONA, Estepona. Kari has also trained under the supervision of Psychologist, Maria Angeles Castillo offering psychological assistance to adolescents and adults and with doctor Alejandra Hallin at Hallin´s Mental Care Marbella. 

All of the therapy programmes and treatments offered at The Laliberte Center have been developed by our founder using a combination of her training, past experiences and evidence-based research as important points of departure. The Laliberte Center is founded and run entirely by certified psychologists who are trained and officially licensed to offer psychological intervention and tailored psychological treatments. 

Kari Laliberte is based in Benalmadena with her American husband and has raised 6 trilingual children. She currently dedicates her life to ensuring that her client's needs are met effectively by incorporating evidence-based psychological therapeutic methods with proven results.

Kari Laliberte also works in close collaboration with Dr. Beate Abraham-Nilsen at Clínica NorMed in Elviria.
---
Psychologist Francisca Durillo Granados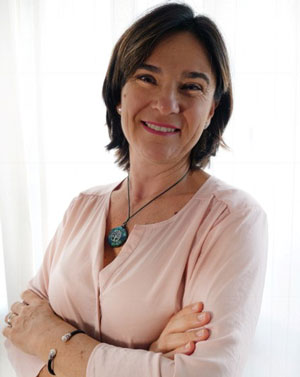 Francisca Durillo Granados, received her MA in Psychology from the University of Malaga and holds an additional qualification in Adapted Pedagogy (CAP) from the University of Madrid.

Francisca currently works as a psychologist for children and adults with specific learning difficulties such as Dyslexic, Dysgraphia, Dyscalculia and Dysortography as well as other non-verbal learning disorders (TANV) and language-specific difficulties (TEL).

Francisca has significant experience in psychological intervention treating both Spanish and international children and adults on the Costa del Sol via private consultations or institution-based assistance.

Collaboration often forms the basis of Francisca's approach, having worked closely with the Casa Natal de Picasso as well as various other Andalucían institutions to develop therapy programmes for disabled children of a young age. Francisca has also worked closely with musicians and artists to design focused music therapy and art therapy programmes to incorporate into her psychological treatments.

Francisca also received her Q.T.S (Qualified Teacher Status) from the Chair of the General Teaching Council in England and assists various international children and adults to prepare for official examinations in Spanish at IGCSE, AS and A-Level.
---